Enlio ITF Approuvé extérieur carreaux de tennis interlocking
1. Durable: Structure suspendue, plancher de verrouillage.
2. Protection de l'environnement: Matériau 100% recyclable et smelless.
3. Longue durée de vie: 8 ans.
4. Installation: Facile à installer, pas besoin d'adhésif.
5. Sécurité: Réduire l'entorse et la fatigue dans les sports.
6. Maintenance: Maintenance gratuite.
7. Tous temps: Aucun temps spécial n'est requis.
8. Tepreture: -40 ℃ -80 ℃.
9. Certificat: CE> SGS.
10. Aspect multi-usage et coloré.

Enlio ITF Approved outdoor Tennis court interlocking tiles

Size

1.double layer model: 30.1cm*30.1cm*1.58cm

2.asterisk model: 30.48cm*30.48cm*1.22cm

3.square model: 25cm*25cm*1.22cm

4.windmill model: 30.1cm*30.1cm*1.35cm

5.flat model: 25cm*25cm*1.22cm

Color

deep blue/brown/yellow/sea blue/red/dark green/grass green/purple/orange/gray/black/white

Usage

Futsal court Hocky basketball Volleyball Gymnasium Multipurpose court Handball

Warranty

8 years

Certification

ISO90001, ISO14001

Function

1. Shock absoption 2.Slip resistance 3. Anti-bacterial

Delivery

Within 7 days after receiving the deposit

Package

About 120 pieces in 1 Carton

material

high grade climate resistance polypropylene

Detailed Description

1)Resilient surface for high impact sports

2)Extreme durability and consistent performance for life of court

3)Anti Slip Surface

4)Special design for water drainage

5)Easy to install(no adhesive required)

6)Easy access to base beneath

7)Easy to maintenance

8)Special manufacturing process reduces smell

9)Non-fading




Présentation De L'Entreprise:
Enlio est un fabricant professionnel de sols sportifs en Chine. Nos produits sont divisés en revêtements de sol en PVC, carreaux de cour en PP, plancher de jeux pour enfants, tapis de danse, tapis de salle de gym, tapis humides et revêtements de sol polyvalents, couvre plus de 100 types, applicable au terrain de badminton, tennis de table, Court de tennis, Terrain de volley, Salle de sport, Salle de danse, Jardin d'enfants, Piscine, Hôtels, ect.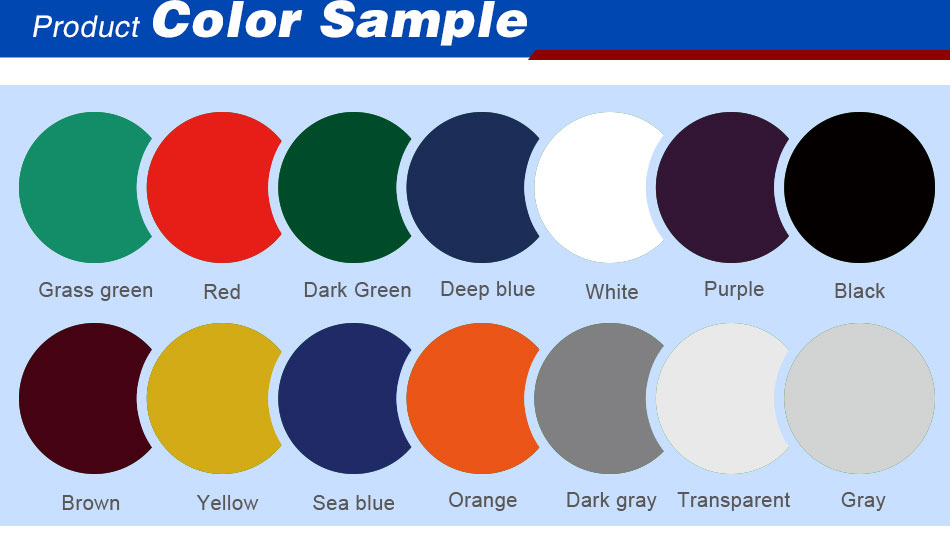 je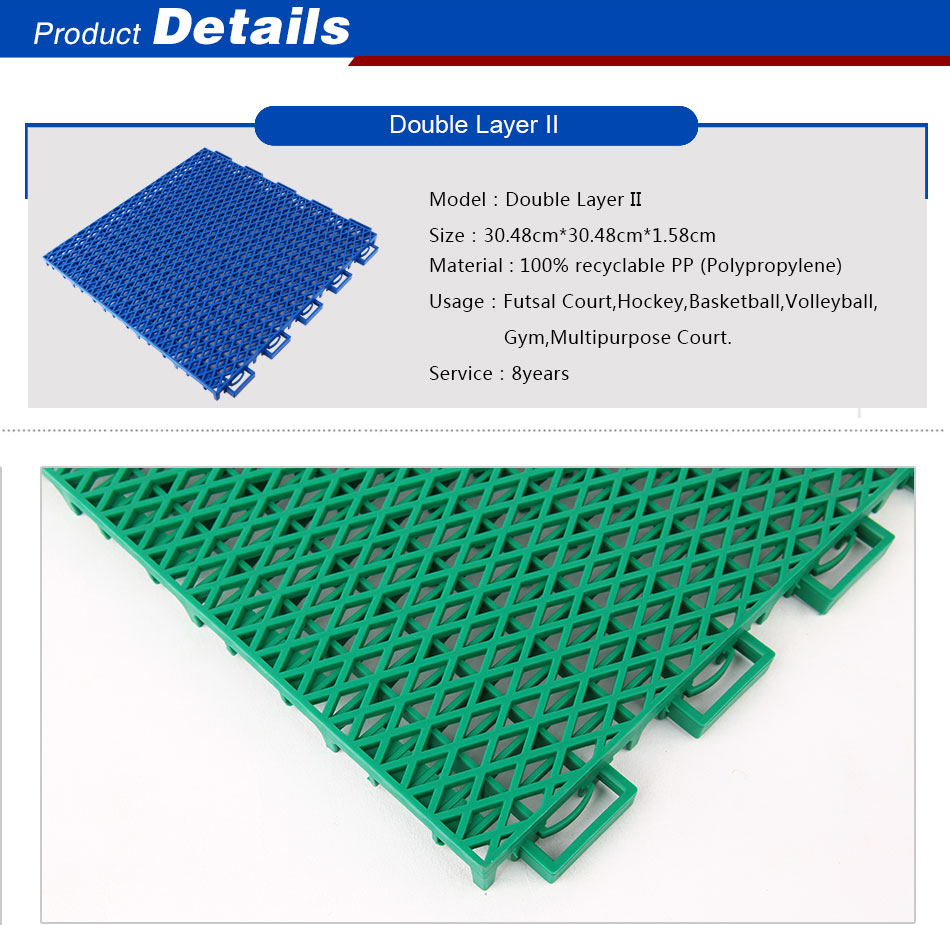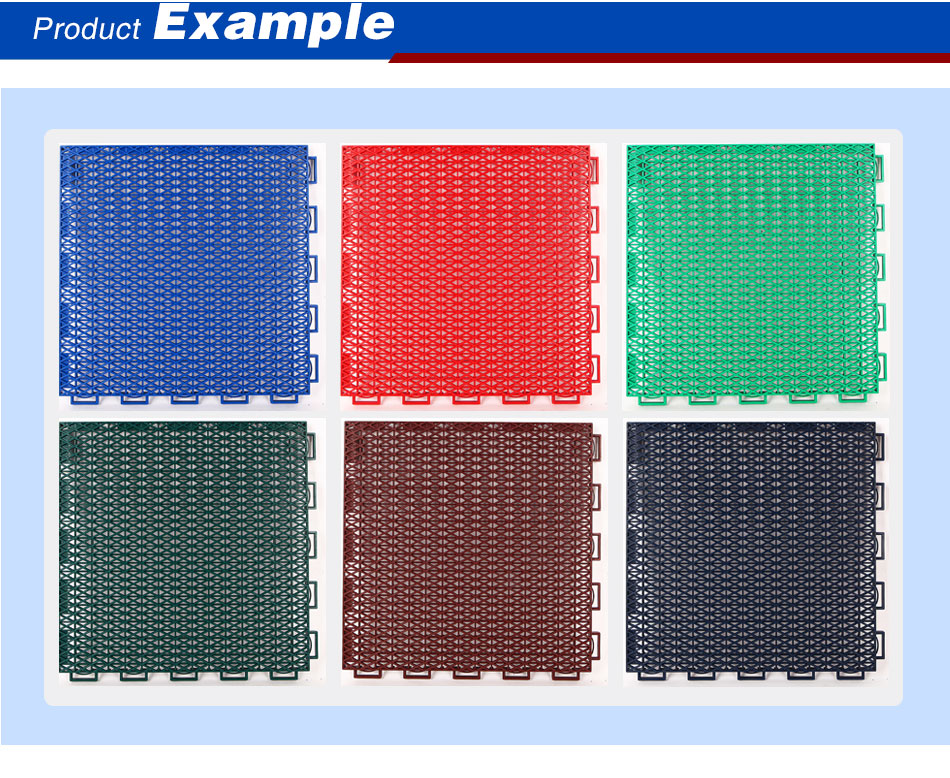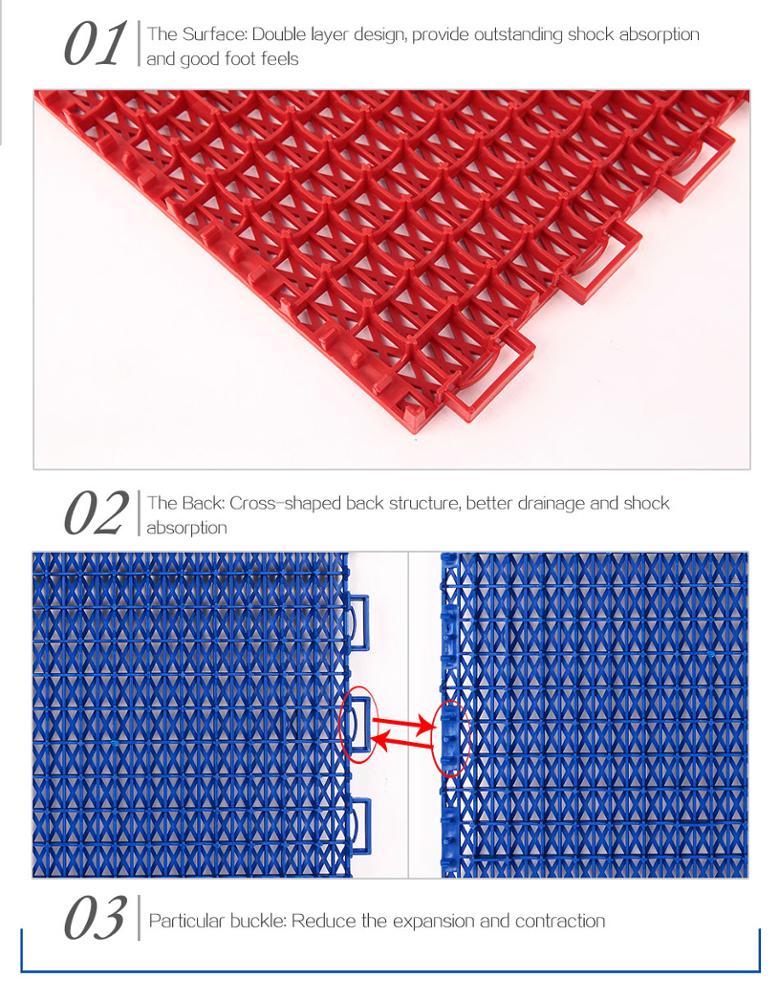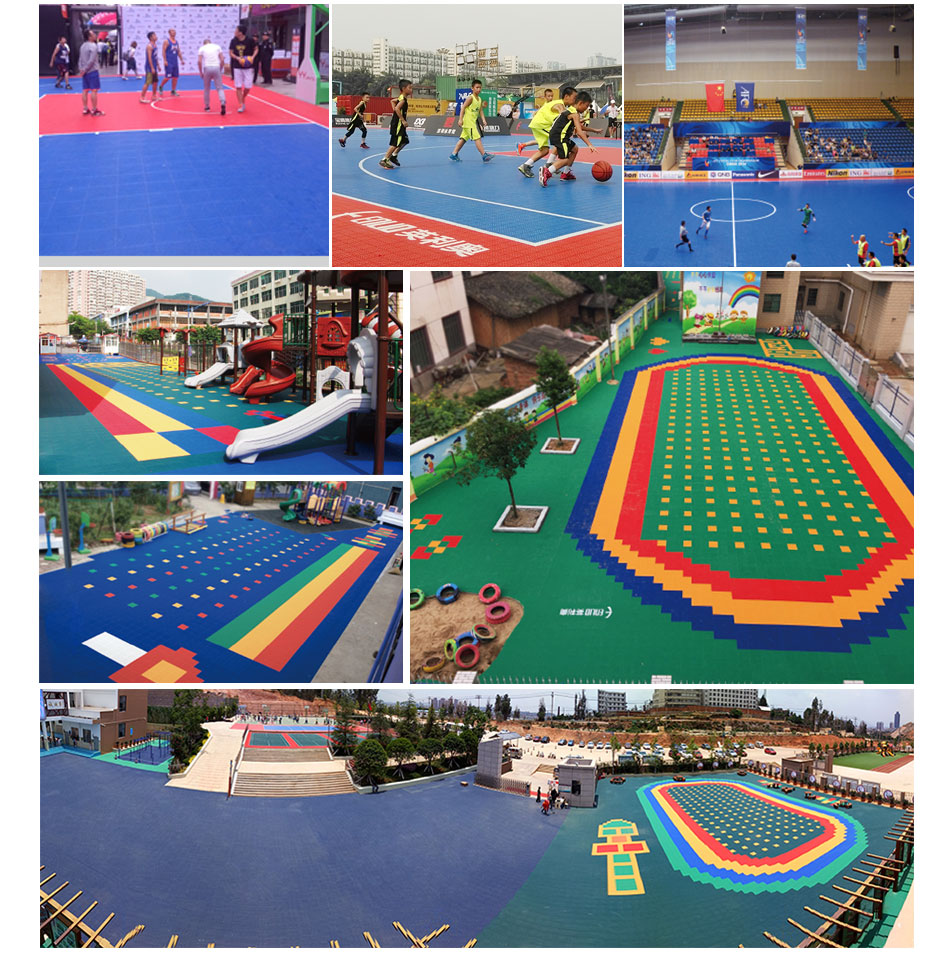 Groupes de Produits : PP Court Tiles